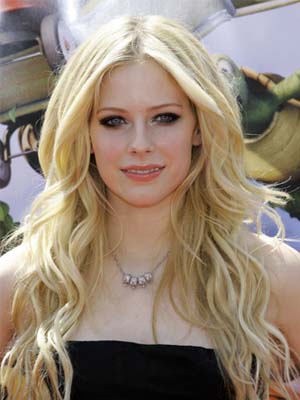 Avril LavigneEndorsement Deals, Interests, Charity Work
September 27, 1984
Avril Lavigne is a Canadian singer-songwriter and actress who broke onto the music scene at seventeen-years-old with her debut album, Let Go (2002), featuring her breakthrough single, 'Complicated.'  The album's success made Lavigne the youngest female soloist to reach No. 1 in the UK.  Following singles included 'Girlfriend,' 'Sk8er Boi,' 'I'm With You,' 'My Happy […]
Show More
Avril Lavigne is a Canadian singer-songwriter and actress who broke onto the music scene at seventeen-years-old with her debut album,
Let Go
(2002)
,
featuring her breakthrough single, 'Complicated.'  The album's success made Lavigne the youngest female soloist to reach No. 1 in the UK.  Following singles included 'Girlfriend,' 'Sk8er Boi,' 'I'm With You,' 'My Happy Ending,' and 'Nobody's Home,' among many others.  Lavigne has also released a clothing line - Abbey Dawn, and launched three perfumes.  Acting credits include
Over the Hedge
(2006),
Fast Food Nation
(2006),
The Flock
(2007), and the upcoming film,
Charming
(2017).  Most recently, Lavigne released her latest single, 'Fly,' and announced plans for a Christmas album.
Collapse
Contact Avril Lavigne