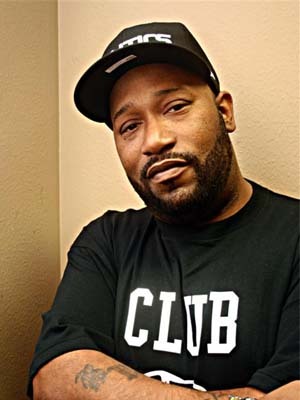 Bun BEndorsement Deals, Interests, Charity Work
March 19, 1973
Born in Port Arthur, Texas, with the given name Bernard Freeman, Bun B immersed himself in the hip-hop community.  In a collaboration with Pimp C, they formed the rap duo UGK in the late 1980's.  Signed to Jive Records, the duo's debut album, Too Hard to Swallow, launched a profitable succession of gangsta rap albums […]
Show More
Born in Port Arthur, Texas, with the given name Bernard Freeman, Bun B immersed himself in the hip-hop community.  In a collaboration with Pimp C, they formed the rap duo UGK in the late 1980's.  Signed to Jive Records, the duo's debut album,
Too Hard to Swallow
, launched a profitable succession of gangsta rap albums -
Super Tight, Ridin' Dirty,
and
Dirty Money,
in 1994, 1996, and 2001, respectively.  Bun B took the solo route after Pimp C entered a jail sentence, launching mixtape singles of collaborations with Paul Wall, Webbie, and Yung Joc.  
Trill
, Bun B's debut solo album, was released in 2005, peaking at the No. 6 spot on the American Billboard 200 chart and No. 1 on the Top R&B/Hip-Hop Albums chart.  In 2011, he became a lecturer at Rice University where he teaches courses on hip-hop and religion.
Collapse
Contact Bun B