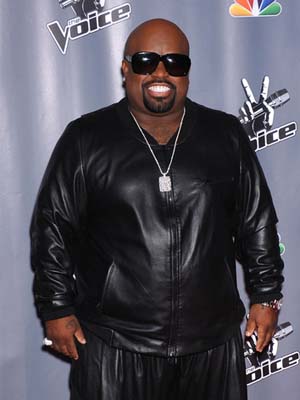 Cee-LoEndorsement Deals, Interests, Charity Work
May 30, 1974
Cee-Lo, or Ceelo Green, (born Thomas DeCarlo Callaway), is an American singer, rapper, songwriter, record producer, actor, and businessman.  Green began as part of hip-hop group, Goodie Mob, as well as half of the soul duo Gnarls Barkley, with Danger Mouse.  The latter group produced the 2006 hit, 'Crazy,' which reached No. 1 worldwide.  In […]
Show More
Cee-Lo, or Ceelo Green, (born Thomas DeCarlo Callaway), is an American singer, rapper, songwriter, record producer, actor, and businessman.  Green began as part of hip-hop group, Goodie Mob, as well as half of the soul duo Gnarls Barkley, with Danger Mouse.  The latter group produced the 2006 hit, 'Crazy,' which reached No. 1 worldwide.  In 2010, Green's solo efforts yielded the massive hit, 'F*ck You,' which peaked at No. 2 on the US Billboard Hot 100.  Acting credits include
The Boondocks
(2008),
Hotel Transylvania
(2012), and
Ceelo Green's the Good Life
(2014).  From 2011-2014, Green was a coach on NBC's
The Voice
.  After his stint on
The Voice
, Green toured alongside Lionel Richie for his All the Hits All Night Long Tour.  In 2015, Green released a mixtape featuring performances of variety of television show theme songs entitled,
TV on the Radio.  Heart Blanche
, his fifth studio album, was released in 2015.
Collapse
Contact Cee-Lo