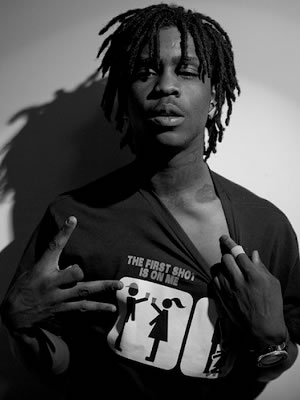 Chief KeefEndorsement Deals, Interests, Charity Work
August 15, 1995
Chicago-born Keith Cozart is from Chicago, Illinois.  He was best known in the local gangsta rap community as Chief Keef – a name which would stay with him into fame.  His faithful persistence in self-produced mixtapes caught the attention of Interscope Records and 1017 Brick Squad.  His debut album, Finally Rich was released in 2012. […]
Show More
Chicago-born Keith Cozart is from Chicago, Illinois.  He was best known in the local gangsta rap community as Chief Keef - a name which would stay with him into fame.  His faithful persistence in self-produced mixtapes caught the attention of Interscope Records and 1017 Brick Squad.  His debut album,
Finally Rich
was released in 2012.  Another album,
Nobody
was released in 2014.  Chief Keef caught the attention of Kanye West, who created a remix of Keef's song, 'I Don't Like,' featuring Pusha t, Jadakiss, and Big Sean.  In 2016, Keef announced his retirement from rap, yet he continues to manage his label, Glo Gang (formerly Glory Boyz Entertainment).
Collapse
Contact Chief Keef