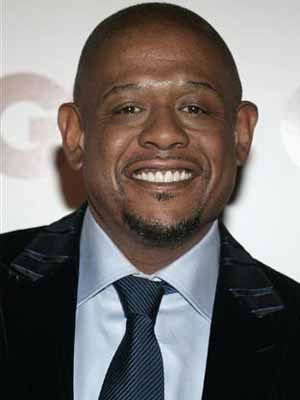 Forest Whitaker III is an award-winning actor, director, and producer.  The Texan-born star earned a college degree via football scholarship, where he decided to study music, which led to another scholarship at Berkeley, which would be focused on acting performance.  Notable films include Platoon (1986), Bird (1998), Ghost Dog: The Way of the Samurai (1999), […]
Show More
Forest Whitaker III is an award-winning actor, director, and producer.  The Texan-born star earned a college degree via football scholarship, where he decided to study music, which led to another scholarship at Berkeley, which would be focused on acting performance.  Notable films include
Platoon
(1986),
Bird
(1998),
Ghost Dog: The Way of the Samurai
(1999), and
Lee Daniel's The Butler
(2013).  Perhaps his largest accomplishment in acting was the 2006 film,
The Last King of Scotland
, for which he won the
Academy Award
, British Academy Film Award,
Golden Globe Award
,
National Board of Review Award
, and Screen Actors Guild Award.  Current projects include the revival of the television series,
Roots
, and the film,
Story of Your Life.
, set for a 2016 release.
Collapse
Contact Forest Whitaker