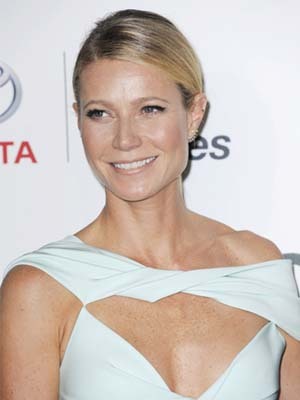 Gwyneth PaltrowEndorsement Deals, Interests, Charity Work
September 27, 1972
Gwyneth Paltrow is an American actress, singer, and food writer.  She is known for her performance in Shakespeare in Love (1998), for which she won an Academy Award, a Golden Globe Award, and two Screen Actors Guild Awards.  Other notable performances include Sliding Doors (1998), The Talented Mr. Ripley (1999), The Royal Tenenbaums (2001), Proof […]
Show More
Gwyneth Paltrow is an American actress, singer, and food writer.  She is known for her performance in
Shakespeare in Love
(1998), for which she won an Academy Award, a Golden Globe Award, and two Screen Actors Guild Awards.  Other notable performances include
Sliding Doors
(1998),
The Talented Mr. Ripley
(1999),
The Royal Tenenbaums
(2001),
Proof
(2005), and the
Iron Man
films (2008-2013). Paltrow is the face of Estee Lauder and Coach. She has also written various cookbooks involving holistic health.  In 2009, she was nominated for a Grammy Award for her spoken word album for children entitled,
Brown Bear & Friends
by Bill Martin. Upcoming projects include
Captain America: Civil War, One Hit Wonders,
and
33 dias
.
Collapse
Contact Gwyneth Paltrow