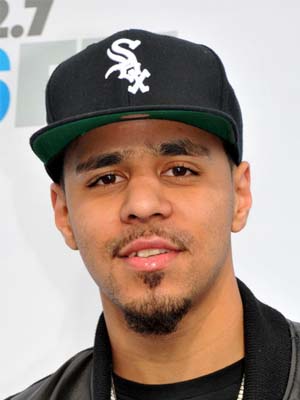 J. ColeEndorsement Deals, Interests, Charity Work
January 28, 1985
North Carolina-raised J. Cole, (born Jermaine Lamarr Cole) was the first artist signed under Roc Nation, Jay Z's label.  The rapper, producer, and songwriter released his mixtape, The Come Up, in 2007, followed by The Warm Up in 2010, under Roc Nation.  His debut album, Cole World: The Sideline Story, was released in 2011 and […]
Show More
North Carolina-raised J. Cole, (born Jermaine Lamarr Cole) was the first artist signed under Roc Nation, Jay Z's label.  The rapper, producer, and songwriter released his mixtape,
The Come Up
, in 2007, followed by
The Warm Up
in 2010, under Roc Nation.  His debut album,
Cole World: The Sideline Story
, was released in 2011 and debuted at No. 1 on the US Billboard 200, Top R&B Albums, and Top Rap Albums.  The acclaim earned him a Grammy Award nomination for Best New Artist and five BET Hip-Hop Award nominations. Cole's latest album,
2014 Forest Hills Drive
, was certified platinum, making him the first rapper in twenty-five years to reach platinum status without featuring any other artists on his albums.
Collapse
Contact J. Cole