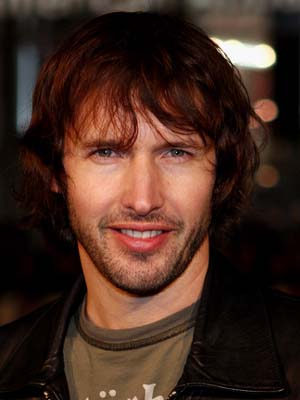 James BluntEndorsement Deals, Interests, Charity Work
February 22, 1974
James Blunt is an English singer-songwriter who rose to prominence with his debut solo album, Back to Bedlam (2004), which featured the singles, 'You're Beautiful,' and 'Goodbye My Lover.'  The album was certified double platinum, and holds the Guinness World Record for fastest-selling album in one year.  In 2007, Blunt was nominated for five Grammy […]
Show More
James Blunt is an English singer-songwriter who rose to prominence with his debut solo album,
Back to Bedlam
(2004), which featured the singles, 'You're Beautiful,' and 'Goodbye My Lover.'  The album was certified double platinum, and holds the Guinness World Record for fastest-selling album in one year.  In 2007, Blunt was nominated for five Grammy Awards - Best New Artist, Record of the Year, Song of the Year, Best Male Pop Vocal Performance, and Best Pop Vocal Album.  Blunt's subsequent albums
All the Lost Souls
(2007),
Some Kind of Trouble
(2010), and
Moon Landing
(2013) also performed well in sales and on the charts.  Most recently, Blunt joined
The X Factor Australia
(2015) as a coach.
Collapse
Contact James Blunt