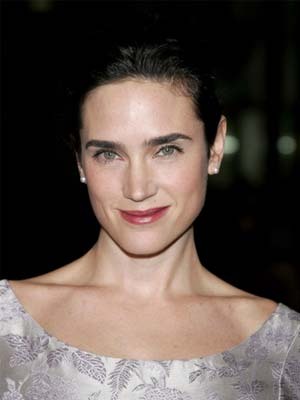 Jennifer Connelly is an American actress and model. She is known for her role in 2001's A Beautiful Mind, for which she won an Academy Award, a Golden GLobe Award, and a BAFTA Award. Other notable films include Requiem for a Dream (2000), Hulk (2003), Dark Water (2005), The Day the Earth Stood Still (2008), […]
Show More
Jennifer Connelly is an American actress and model. She is known for her role in 2001's
A Beautiful Mind
, for which she won an Academy Award, a Golden GLobe Award, and a BAFTA Award. Other notable films include
Requiem for a Dream
(2000),
Hulk
(2003),
Dark Water
(2005),
The Day the Earth Stood Still
(2008),
Creation
(2009), and
Shelter
(2014), among many others. She is the face of fashion designer Balenciaga, the cosmetics company Revlon, and Shiseido. Time, Vanity Fair, and Esquire have often included her on their lists of the most beautiful women. Most recently, Connelly will be featured in the film
American Pastoral,
set for a 2016 release.
Collapse
Contact Jennifer Connelly