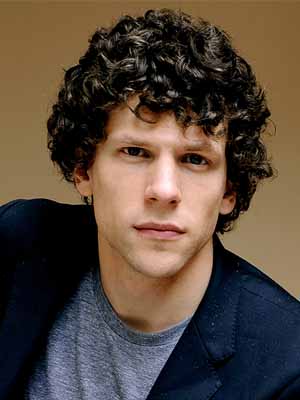 Jesse Eisenberg is an American actor who has his first professional film role in the comedy-drama, Roger Dodger (2002). Most notable films include The Emperor's Club (2002), The Village (2004), The Squid and the Whale (2005), and The Living Wake (2007).  In 2010, Eisenberg starred as Facebook creator, Mark Zuckerberg in the film The Social […]
Show More
Jesse Eisenberg is an American actor who has his first professional film role in the comedy-drama,
Roger Dodger
(2002). Most notable films include
The Emperor's Club
(2002),
The Village
(2004),
The Squid and the Whale
(2005), and
The Living Wake
(2007).  In 2010, Eisenberg starred as Facebook creator, Mark Zuckerberg in the film
The Social Network
, for which he received nominations for a BAFTA Award, Golden Globe, and Academy Award.  He made his playwriting debut for the off-Broadway production of
Asuncion
(2011).  He has lended his vocal talents to the films
Rio
(2011) and
Rio 2
(2014), and teamed up with Kristen Stewart for
American Ultra
(2015).  In 2015, Eisenberg released the book, 'Bream Gives Me Hiccups,'a collection of comedic short stories.
Collapse
Contact Jesse Eisenberg