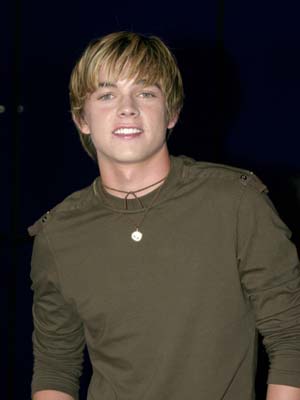 Jesse McCartney is an American actor, singer, and songwriter.  He began his music career with the boy band Dream Street, and had roles in Law & Order: SVU (2000), Summerland (2004-2005) and Greek (2007-2011).  In 2003, McCartney released his debut solo singles, 'Beautiful Soul,' 'Don't You,' and 'Why Don't You Kiss Her.'  Subsequent acting roles […]
Show More
Jesse McCartney is an American actor, singer, and songwriter.  He began his music career with the boy band Dream Street, and had roles in
Law & Order: SVU
(2000),
Summerland
(2004-2005) and
Greek
(2007-2011)
.  
In 2003, McCartney released his debut solo singles, 'Beautiful Soul,' 'Don't You,' and 'Why Don't You Kiss Her.'
Subsequent acting roles include
CSI
(2012),
Chernobyl Diaries
(2012),
Young Justice
(2010-2013),
Army Wives
(2013), and
Young & Hungry
(2014-2015), among others.  McCartney co-wrote the major hit, 'Bleeding Love,' made famous by Leona Lewis.  He has gone on nine tours, released four studio albums, and has been in over forty-five film and television projects.
Collapse
Contact Jesse Mccartney