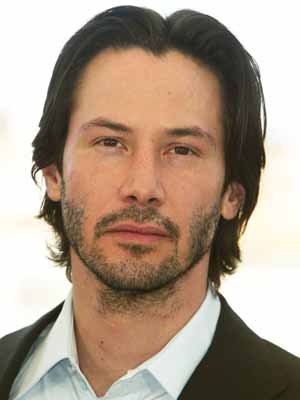 Keanu ReevesEndorsement Deals, Interests, Charity Work
September 02, 1964
Keanu Charles Reeves is a Canadian actor, producer, director, and musician.  He is most known for his performances in the trilogy The Matrix (1999-2003), and for his dramatic roles in Dangerous Liaisons (1988), My Own Private Idaho (1991), and Little Buddha (1993).  Reeves has played bass guitar for the bands Dogstar and Becky, and has […]
Show More
Keanu Charles Reeves is a Canadian actor, producer, director, and musician.  He is most known for his performances in the trilogy
The Matrix
(1999-2003), and for his dramatic roles in
Dangerous Liaisons
(1988),
My Own Private Idaho
(1991), and
Little Buddha
(1993).  Reeves has played bass guitar for the bands Dogstar and Becky, and has theater credits in Manitoba Theater Centre's production of
Hamlet.  
He has also produced a documentary,
Side by Side
(2012), and has directed and starred in the film
Man of Tai Chi
(2013).
Current projects include the television series
Rain
, and films
Replica, The Bad Batch,
and
John Wick: Chapter Two.
Collapse
Contact Keanu Reeves