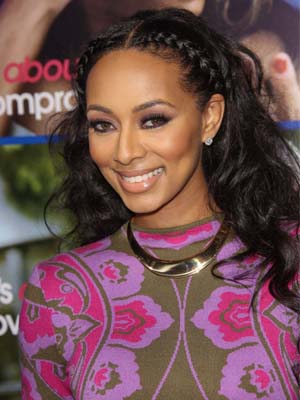 Keri HilsonEndorsement Deals, Interests, Charity Work
December 05, 1982
Keri Hilson is an American singer, songwriter, actress and producer.  She began her career writing songs for Britney Spears, Jennifer Lopez, and Mary J Blige, which led her to sign with Timbaland's label, Mosley Music.  Hilson made an appearance on Timbaland's hit 'The Way I Are,' which topped the charts internationally.  In 2009, she released […]
Show More
Keri Hilson is an American singer, songwriter, actress and producer.  She began her career writing songs for Britney Spears, Jennifer Lopez, and Mary J Blige, which led her to sign with Timbaland's label, Mosley Music.  Hilson made an appearance on Timbaland's hit 'The Way I Are,' which topped the charts internationally.  In 2009, she released her debut solo album,
In A Perfect World…
which charted at No. 4 on the US Billboard 200 and was certified gold.  It showcased the singles 'Knock You Down,' Turnin Me On,' and 'I Like,' earning her two Grammy Award nominations.  
No Boys Allowed
(2010) featured the hit single, 'Pretty Girl Rock.' Acting credits include
Think Like a Man
(2012) and
Riddick
(2013).  Most recently, Hilson is planning the release of her third album,
Love Is A Religion - L.I.A.R.
, which will feature Chris Brown and Timbaland, among others.
Collapse
Contact Keri Hilson