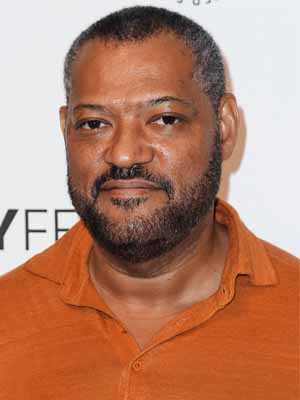 Laurence John Fishburne III is an actor, playwright, director, and producer, well-known for his roles in The Matrix trilogy (1999-2003).  Fishburne began his acting career on the soap opera, One Life to Live (1968), and has made appearances in other television shows M*A*S*H* (1982) and American Playhouse (1983), among others.  In 1985, he made a […]
Show More
Laurence John Fishburne III is an actor, playwright, director, and producer, well-known for his roles in
The Matrix
trilogy (1999-2003).  Fishburne began his acting career on the soap opera,
One Life to Live
(1968), and has made appearances in other television shows
M*A*S*H*
(1982) and
American Playhouse
(1983), among others.  In 1985, he made a major debut in Steven Spielberg's
The Color Purple.
 Subsequent films were
What's Love Got to Do With It
(1993), for which he was nominated for an Academy Award for Best Actor;
Higher Learning
(1995),
Mystic River
(2003),
Man of Steel
(2013), and
Batman v Superman: Dawn of Justice
(2016).  Fishburne has appeared in ten play productions in the span of 1976-2008.  Upcoming projects include films
Passengers,
and
John Wick: Chapter Two,
and the television mini-series,
Madiba.
Collapse
Contact Laurence Fishburne