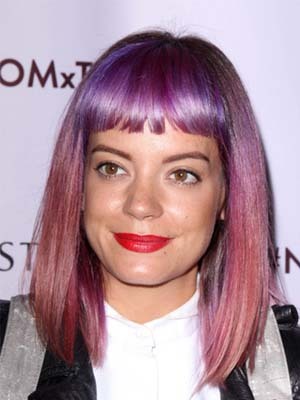 Lily AllenEndorsement Deals, Interests, Charity Work
May 02, 1985
Lily Allen is an English singer, songwriter, and actress who achieved mainstream success with her single, 'Smile,' which reached No. 1 on the UK Singles chart in 2006.  Her debut album, Alright, Still (2007) earned her nominations for a Grammy Award, Brit Award, and MTV Video Music Award.  Other hit songs include, 'LDN,' 'The Fear,' […]
Show More
Lily Allen is an English singer, songwriter, and actress who achieved mainstream success with her single, 'Smile,' which reached No. 1 on the UK Singles chart in 2006.  Her debut album,
Alright, Still
(2007) earned her nominations for a Grammy Award, Brit Award, and MTV Video Music Award.  Other hit songs include, 'LDN,' 'The Fear,' 'F*ck You,' and Hard out Here,' among others.  She has appeared as an actress in
Elizabeth
(1998),
Black Hole
(2012), and
40 Love
(2014).  Allen released her third studio album,
Sheezus
(2014) whose songs she showcased on her Sheezus Tour the same year.
Collapse
Contact Lily Allen