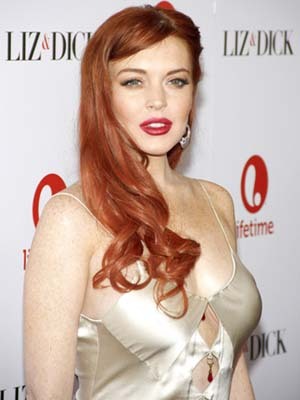 Lindsay LohanEndorsement Deals, Interests, Charity Work
July 02, 1986
Lindsay Lohan is an American actress, model, and singer who began her career as a child fashion model. In 1996, she appeared on the series, Another World, before landing her big break in the hit film, The Parent Trap (1998). A series of television movies, series, and films followed, including Freaky Friday (2003), Confessions of […]
Show More
Lindsay Lohan is an American actress, model, and singer who began her career as a child fashion model. In 1996, she appeared on the series,
Another World,
before landing her big break in the hit film,
The Parent Trap
(1998). A series of television movies, series, and films followed, including
Freaky Friday
(2003),
Confessions of a Teenage Drama Queen
(2004),
Mean Girls
(2004),
My Scene Goes Hollywood: The Movie
(2005),
Georgia Rule
(2007),
Ugly Betty
(2008),
Liz & Dick
(2012), and
Two Broke Girls
(2014), among many others. Lohan has released two albums -
Speak
(2004), and
A Little More Personal (Raw)
(2005). Most recently, Lohan will appear in the film
The Shadow Within.
Collapse
Contact Lindsay Lohan