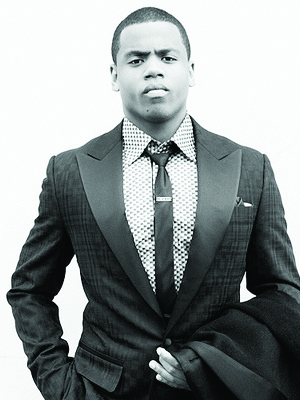 Mack WildsEndorsement Deals, Interests, Charity Work
July 15, 1989
Tristan 'Mack' Wilds is an actor, singer-songwriter, and record producer from Staten Island, NY.  He is best known for his role on HBO's The Wire, and on the CW teen series, 90210.  Teaming up with producer Salaam Remi in 2008 at the BMI Awards led Wilds to sign with Ten2one, an independent record label, on […]
Show More
Tristan 'Mack' Wilds is an actor, singer-songwriter, and record producer from Staten Island, NY.  He is best known for his role on HBO's
The Wire
, and on the CW teen series,
90210
.  Teaming up with producer Salaam Remi in 2008 at the BMI Awards led Wilds to sign with Ten2one, an independent record label, on which he released the singles '2 Girlz.'  In 2012, Wilds released
New York: A Love Story
, including his single, 'Own It.' The album was well-received and nominated for a Grammy Award in 2014.  The single 'Love in the 90z,' was released in 2015, to introduce buzz for his second album, planned for a 2016 release.
Collapse
Contact Mack Wilds