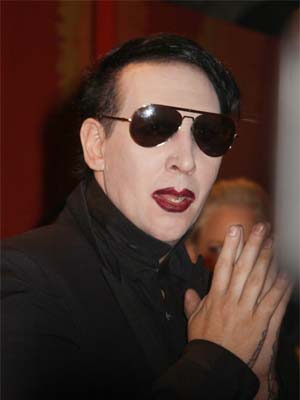 Marilyn MansonEndorsement Deals, Interests, Charity Work
January 05, 1969
Marilyn Manson, born Brian Hugh Warner, is an American musician known for his controversial stage presence, persona, and music. His best known records of the 1990s, Antichrist Superstar and Mechanical Animals, both have sold over a million copies each. Manson has also been nominated for four Grammy Awards, and widely regarded as one of the […]
Show More
Marilyn Manson, born Brian Hugh Warner, is an American musician known for his controversial stage presence, persona, and music. His best known records of the 1990s,
Antichrist Superstar
and
Mechanical Animals
, both have sold over a million copies each. Manson has also been nominated for four Grammy Awards, and widely regarded as one of the most legendary and influential heavy-metal musicians of all time.  In America alone, Manson has seen three records go platinum and three go gold, along with two albums holding the number one spot in the country at one point.
Collapse
Contact Marilyn Manson