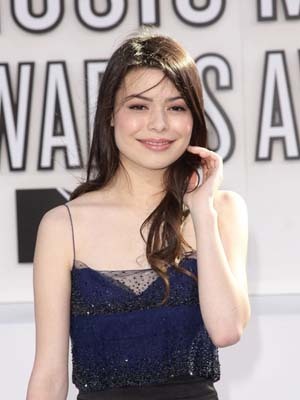 Miranda Cosgrove is an American actress and singer who began her career on a series of television commercials before landing her breakthrough role in 2003's School of Rock.  The role paved way for television and film work such as Grounded for Life (2004), Yours, Mine & Ours (2005), The Blue Elephant (2006), Drake & Josh […]
Show More
Miranda Cosgrove is an American actress and singer who began her career on a series of television commercials before landing her breakthrough role in 2003's
School of Rock.  
The role paved way for television and film work such as
Grounded for Life
(2004),
Yours, Mine & Ours
(2005),
The Blue Elephant
(2006),
Drake & Josh
(2004-2007),
iCarly
(2007-2012), and
Crowded
(2016).  Cosgrove was listed in the 2012 Guinness World Records as the highest paid child actress for her earnings from
iCarly.
 In 2010, she released her debut album,
Sparks Fly
, which featured the single, 'Dancing Crazy,' which hit No. 40 on the Billboard Hot 100.
Collapse
Contact Miranda Cosgrove