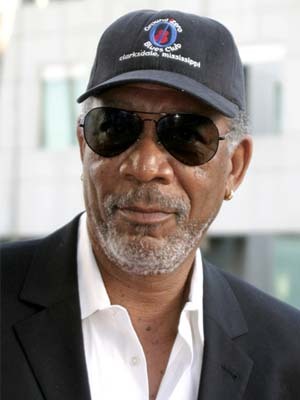 Morgan FreemanEndorsement Deals, Interests, Charity Work
June 01, 1937
Morgan Freeman is a popular Oscar Award winning American actor and narrator known for his signature voice and coveted acting abilities.  He is best-known for films Driving Miss Daisy (1989), The Shawshank Redemption (1994), Seven (1995), Deep Impact (1998), Bruce Almighty (2003), The Dark Knight Trilogy (2005-2012), The Lego Movie (2014), and Lucy (2014), among […]
Show More
Morgan Freeman is a popular Oscar Award winning American actor and narrator known for his signature voice and coveted acting abilities.  He is best-known for films
Driving Miss Daisy
(1989),
The Shawshank Redemption
(1994),
Seven
(1995),
Deep Impact
(1998),
Bruce Almighty
(2003),
The Dark Knight Trilogy
(2005-2012),
The Lego Movie
(2014), and
Lucy
(2014), among many others.  The Tennessee-born actor got his big start in the television show,
The Electric Company
(1971-1977), and immediately went on to secure roles in both film and television.  Freeman's success is evidenced by his place of fourth highest-grossing box office star.  He made his directorial debut in 1993's
Bopha!
, and went on to direct an episode of television's
Madam Secretary
(2015).  Current projects include films
Going in Style, Now You See Me 2, Ben-Hur,
and
Cold Warriors.
Collapse
Contact Morgan Freeman