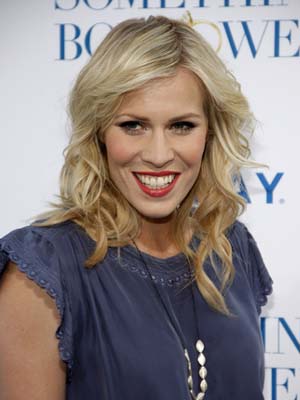 Natasha Anne Bedingfield is a British singer and songwriter.  Her debut album, Unwritten (2004), earned her a Grammy Award nomination for her title song, 'Unwritten.'  The album debuted at No. 1 on the UK Albums chart and reached the top 30 in the US.  Her second album, N.B. (2007) was released in Europe, and later […]
Show More
Natasha Anne Bedingfield is a British singer and songwriter.  Her debut album,
Unwritten
(2004), earned her a Grammy Award nomination for her title song, 'Unwritten.'  The album debuted at No. 1 on the UK Albums chart and reached the top 30 in the US.  Her second album,
N.B.
(2007) was released in Europe, and later the US (2008), with the singles 'I Wanna Have Your Babies,' and 'Ireland.'  'Love Like This,' reached No. 11 on the Billboard Hot 100.  
Strip Me
(2011), Bedingfield's third album, featured the singles 'Touch,' and 'Strip Me.'  She has collaborated with Nicki Minaj, Rascal Flatts, Wyclef Jean, and Rihanna.  Television appearances include
Lipstick Jungle, Degrassi: The Next Generation, The Naked Brothers Band, True Jackson, VP,
and
Web Therapy.
Collapse
Contact Natasha Bedingfield