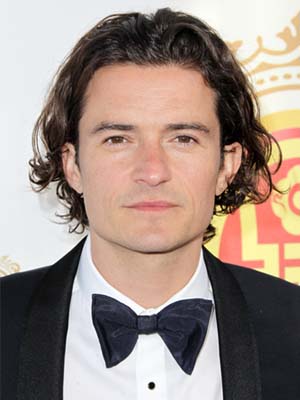 Orlando BloomEndorsement Deals, Interests, Charity Work
January 13, 1977
Orlando Jonathan Blanchard Bloom is an English actor who rose to fame in his performances in The Lord of the Rings trilogy (2001-2003) and the Pirates of the Caribbean franchise (2003-2017).  Bloom's other notable works include Elizabethtown (2005), New York, I Love You (2008), The Three Musketeers (2011), Zulu (2013), The Hobbit films (2013-2014), Broadway's […]
Show More
Orlando Jonathan Blanchard Bloom is an English actor who rose to fame in his performances in
The Lord of the Rings
trilogy (2001-2003) and the
Pirates of the Caribbean
franchise (2003-2017).  Bloom's other notable works include
Elizabethtown
(2005),
New York, I Love You
(2008),
The Three Musketeers
(2011),
Zulu
(2013),
The Hobbit
films (2013-2014), Broadway's
Romeo and Juliet
(2014), and
Digging for Fire
(2015). Bloom has been presented with an Honorary Degree from the University of Kent, and received a star on the Hollywood Walk of fame in 2014.  Upcoming projects include
Romans, Unlocked,
and
Pirates of the Caribbean: Dead Men Tell No Tales.
Collapse
Contact Orlando Bloom