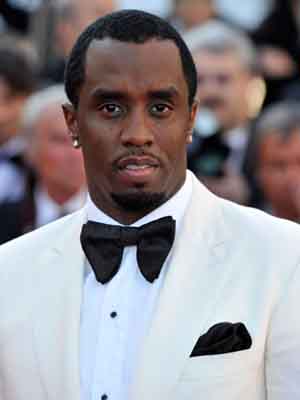 P. DiddyEndorsement Deals, Interests, Charity Work
November 04, 1969
Sean John Combs is a multi-award winning actor, entrepreneur, rapper, producer and songwriter.  The impresario is also known as Diddy, P. Diddy, Puff Daddy, and Puffy.  He is the founder of Bad Boy Records (1993), and found success as a rapper on albums No Way Out (1997), Forever (1999), The Saga Continues (2001), Press Play […]
Show More
Sean John Combs is a multi-award winning actor, entrepreneur, rapper, producer and songwriter.  The impresario is also known as Diddy, P. Diddy, Puff Daddy, and Puffy.  He is the founder of Bad Boy Records (1993), and found success as a rapper on albums
No Way Out
(1997)
, Forever
(1999)
, The Saga Continues
(2001)
, Press Play
(2006),
Last Train to Paris
(2010),
MMM
(2015), and
No Way Out 2
(for release in 2016).  Diddy's sold albums total over $100 million in sales, and he was named 1996's Songwriter of the Year by ASCAP.  Diddy has won three Grammy Awards, two MTV Video Music Awards, and has produced MTV's
Making the Band
.  He founded the award-winning clothing line, Sean John, a movie production company, and owns two restaurants.  Diddy has also appeared in ten feature films, including
Monster's Ball
(2001),
A Raisin in the Sun (2008), Get Him to the Greek
(2010), and most recently,
Muppets Most Wanted
(2014).
Collapse
Contact P. Diddy