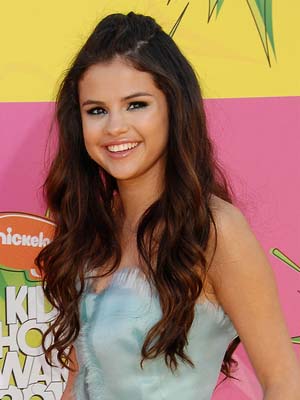 Selena GomezEndorsement Deals, Interests, Charity Work
July 22, 1992
Selena Marie Gomez is an American singer and actress who rose to fame in her role in television's Barney and Friends (2002-2004) and the Disney Channel's Wizards of Waverly Place (2007-2012).  Gomez' singing career began in her group, Selena Gomez & the Scene, which released three studio albums from 2010-2012.  She had roles in popular […]
Show More
Selena Marie Gomez is an American singer and actress who rose to fame in her role in
television's
Barney and Friends
(2002-2004)
and the Disney Channel's
Wizards of Waverly Place
(2007-2012).  Gomez' singing career began in her group, Selena Gomez & the Scene, which released three studio albums from 2010-2012.  She had roles in popular tween movies,
Ramona and Beezus
(2010),
Monte Carlo
(2011),
Hotel Transylvania
(2012), and
Spring Breakers
(2013).  Her debut solo album,
Stars Dance,
released the hit single,
'Come and Get It,' which charted at the No. 1 spot on the Billboard 200.  She then released her sophomore album with Interscope Records, entitled
Revival
(2015), featuring the top-ten singles, 'Good for You (featuring A$AP Rocky)' 'Same Old Love,' and 'Hands to Myself.'   
Revival
hit the No. 5 spot on the Billboard 200 chart and was certified gold.  Upcoming film projects include
Neighbors 2: Sorority Rising,
and
In Dubious Battle.
Collapse
Contact Selena Gomez