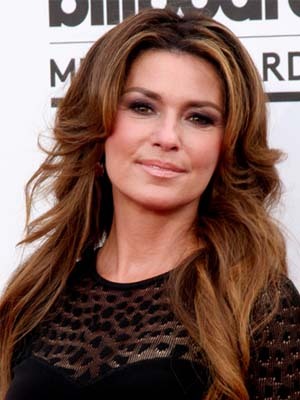 Shania TwainEndorsement Deals, Interests, Charity Work
August 28, 1965
Shania Twain (born Eilleen Regina Edwards), is a best-selling Canadian singer and songwriter.  She is known as the Queen of Country Pop, as the best-selling female artist in the history of country music.  Twain's massive success came with her third studio release, Come On Over (1997), which featured the singles, 'You're Still the One,' 'From […]
Show More
Shania Twain (born Eilleen Regina Edwards), is a best-selling Canadian singer and songwriter.  She is known as the Queen of Country Pop, as the best-selling female artist in the history of country music.  Twain's massive success came with her third studio release,
Come On Over
(1997), which featured the singles, 'You're Still the One,' 'From This Moment On,' and 'Man! I Feel Like a Woman!'  
Come On Over
earned Twain four Grammy Awards, which paved the way for her fourth studio release,
Up!
(2002), which was certified diamond and featured 'I'm Gonna Getcha Good!,' and 'Forever and for Always.'  In 2015, Twain announced her Rock This Country Tour, and may perform a residency show in Las Vegas un 2016-2017.
Collapse
Contact Shania Twain