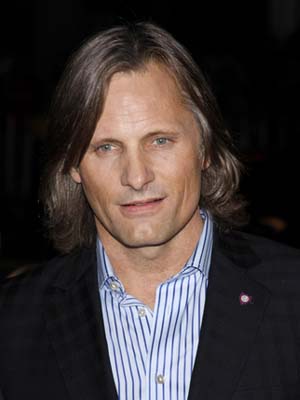 Viggo Peter Mortensen, Jr., is a Danish-American actor, poet, artist, and musician best known for his acting roles in Carlito's Way (1993), Crimson Tide (1995), The Portrait of a Lady (1996), A Walk on the Moon (1999), and 28 Days (2000), and The Lord of the Rings trilogy (2001-2003), among many others.  Mortensen was nominated […]
Show More
Viggo Peter Mortensen, Jr., is a Danish-American actor, poet, artist, and musician best known for his acting roles in
Carlito's Way
(1993),
Crimson Tide
(1995),
The Portrait of a Lady
(1996),
A Walk on the Moon
(1999), and
28 Days
(2000), and
The Lord of the Rings
trilogy (2001-2003), among many others.  Mortensen was nominated for an Academy Award for Best Actor for his performance in 2007's
Eastern Promises.  
In 2011, he was also nominated for a Golden Globe for Best Supporting Actor for his performance in
A Dangerous Method
.  He is the founder of the Perceval Press, which publishes pieces from unknown artists and authors. He has released eighteen albums in collaboration with guitarist Buckethead. Mortensen's most recent film was
Captain Fantastic,
released in 2016.
Collapse
Contact Viggo Mortensen