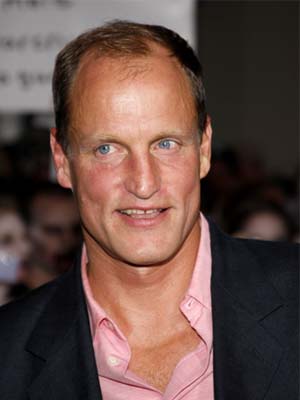 Woodrow Tracy Harrelson, better known as Woody Harrelson, is a two-time Academy Award nominated actor and playwright.  His work on the hit television show, Cheers (1982-1993) earned him a Primetime Emmy Award, and seven other award nominations.  Harrelson is known for his work in White Men Can't Jump (1992), Natural Born Killers (1994), The People […]
Show More
Woodrow Tracy Harrelson, better known as Woody Harrelson, is a two-time Academy Award nominated actor and playwright.  His work on the hit television show,
Cheers
(1982-1993) earned him a Primetime Emmy Award, and seven other award nominations.  Harrelson is known for his work in
White Men Can't Jump
(1992),
Natural Born Killers
(1994),
The People vs. Larry Flynt
(1996),
No Country for Old Men
(2007),
The Messenger
(2009), and
The Hunger Games
film series (2012-2015), among many others.  He directed the 1999 play,
Furthest from the Sun
, and
The Rainmaker
(2000).  Harrelson also wrote and directed
Bullet for Adolf
(2011).  Upcoming projects include
Wilson, The Duel, Now You See Me 2, Besties, LBJ,
and
War for the Planet of the Apes.
Collapse
Contact Woody Harrelson