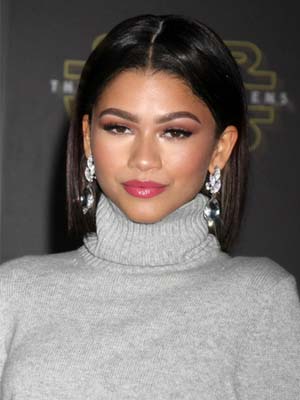 ZendayaEndorsement Deals, Interests, Charity Work
September 01, 1996
Zendaya (born Zendaya Maree Stoermer Coleman) is an American actress, singer, dancer, and model who began a career modeling for Macy's and Old Navy.  She burst into the public eye in her appearance on the Disney Channel's Shake It Up (2007-2013), on which she performed many songs later released as singles, including 'Watch Me,' in […]
Show More
Zendaya (born Zendaya Maree Stoermer Coleman) is an American actress, singer, dancer, and model who began a career modeling for Macy's and Old Navy.  She burst into the public eye in her appearance on the Disney Channel's
Shake It Up
(2007-2013), on which she performed many songs later released as singles, including 'Watch Me,' in 2011.  In 2013, Zendaya released her self-titled debut album, which featured the lead single, 'Replay.'  The album peaked at No. 51 on the US Billboard 200.  Currently, Zendaya stars in The Disney Channel's television show,
K.C. Undercover
(2015-2017), and is in collaboration with producer Timbaland for the release of her second album.  Upcoming acting projects include
Duck Duck Goose,
and an untitled Spider-Man reboot, set for a 2017 release.
Collapse
Contact Zendaya