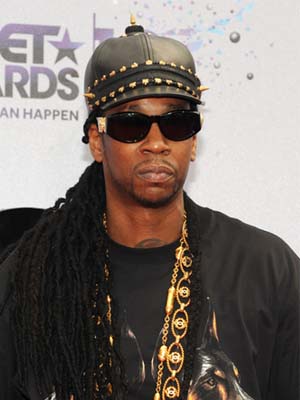 2 ChainzEndorsement Deals, Interests, Charity Work
September 12, 1977
Georgia-born Tauheed Epps, or 2 Chainz (also known as Tity Boi), is a multi-award winning rapper.  His debut album, Based on a T.R.U. Story, hit #1 on the US Billboard 200 in 2012.  2 Chainz displayed exceptional academic intelligence in high school, finishing second in a large high school class.  Early success came in 1997 […]
Show More
Georgia-born
Tauheed Epps, or 2 Chainz (also known as
Tity Boi
), is a multi-award winning rapper.  His debut album,
Based on a T.R.U. Story
, hit #1 on the US Billboard 200 in 2012.  2 Chainz displayed exceptional academic intelligence in high school, finishing second in a large high school class.  Early success came in 1997 with his involvement and recognition in the Southern hip-hop group Playaz Circle with albums,
Supply & Demand
, featuring Lil' Wayne.  2 Chainz has had four Grammy Award nominations, has won numerous BET Hip-Hop Awards, and has won a Soul Train Award.  In 2015, he announced the inception of his own record label called The Real University, involving collaborators Cap.1 & Skooly.
Collapse
Contact 2 Chainz