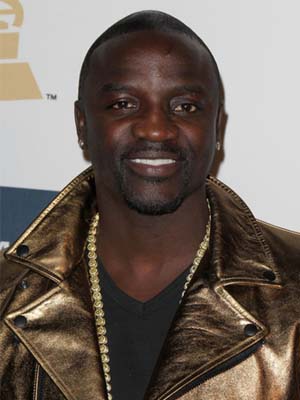 AkonEndorsement Deals, Interests, Charity Work
April 16, 1973
Singer, rapper, songwriter, producer, and actor Akon (born Aliaume Damala Badara Akon Thiam) began his music career with the successful release of his single, 'Locked Up,' in 2004.  Akon went on to found two record labels – Konvict Muzik and Kon Live Distribution, through which he released sophomore album, Konvicted (2006), which received three Grammy […]
Show More
Singer, rapper, songwriter, producer, and actor Akon (born Aliaume Damala Badara Akon Thiam) began his music career with the successful release of his single, 'Locked Up,' in 2004.  Akon went on to found two record labels - Konvict Muzik and Kon Live Distribution, through which he released sophomore album,
Konvicted
(2006)
,
which received three Grammy Award nominations.  Akon is also known for his multiple collaborations as a guest vocalist in more than thirty-five Billboard Hot 100 songs for artists including Michael Jackson, Eminem, Snoop Dogg, Whitney Houston, and Gwen Stefani, among others.  Akon has appeared in the films
Black November
(2012), and
Tooken
(2015), and will appear in the upcoming
Road to Redemption
, and
King Dog.
Collapse
Contact Akon