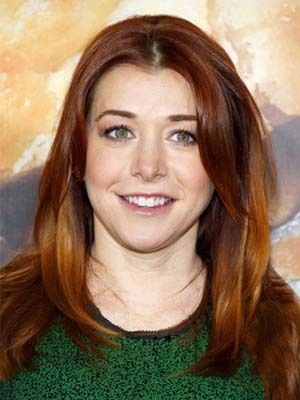 Alyson Hannigan is an American actress known for her roles in Buffy the Vampire Slayer (1997-2003), How I Met Your Mother (2005-2014), and the American Pie film series (1999-2012).  Hannigan began her acting career as a child, acting in commercials for McDonald's, Six Flags, and Oreo's.  Other notable appearances include The Stranger Beside Me (1995), […]
Show More
Alyson Hannigan is an American actress known for her roles in
Buffy the Vampire Slayer
(1997-2003),
How I Met Your Mother
(2005-2014), and the
American Pie
film series (1999-2012).  Hannigan began her acting career as a child, acting in commercials for McDonald's, Six Flags, and Oreo's.  Other notable appearances include
The Stranger Beside Me
(1995),
For My Daughter's Honor
(1996),
Angel
(2001-2003),
Date Movie
(2006),
Veronica Mars
(2005-2006),
The Simpsons
(2011), and
The McCarthy's
(2014), to name a few.  Most recently, Hannigan will be hosting The CW's
Penn & Teller: Fool Us
, which will be set to air in 2016.
Collapse
Contact Alyson Hannigan