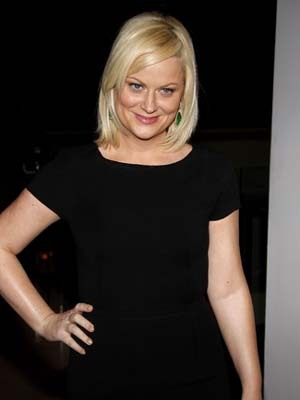 Amy PoehlerEndorsement Deals, Interests, Charity Work
September 16, 1971
Amy Poehler is an American actress, comedian, director, producer, and writer who first studied improv in the early 1990's before joining the comedy troupe, Upright Citizens Brigade.  Poehler is well-known for her work on Saturday Night Live (2001-2008), the Nickelodeon series, The Mighty B! (2008-2011), and Parks and Recreation (2009-2015), for which she won a […]
Show More
Amy Poehler is an American actress, comedian, director, producer, and writer who first studied improv in the early 1990's before joining the comedy troupe, Upright Citizens Brigade.  Poehler is well-known for her work on
Saturday Night Live
(2001-2008), the Nickelodeon series,
The Mighty B!
(2008-2011), and
Parks and Recreation
(2009-2015), for which she won a Golden Globe Award and a Critics Choice Award, among various nominations.  Other notable work includes,
Wet Hot American Summer
(2001),
Mean Girls
(2004),
Arrested Development
(2004-2005),
Shrek the Third
(2007),
Horton Hears a Who!
(2008),
Welcome to Sweden
(2014-2015) and
The Awesomes
(2014-2015), among many others.  Poehler will star in 2017's
The House.
Collapse
Contact Amy Poehler