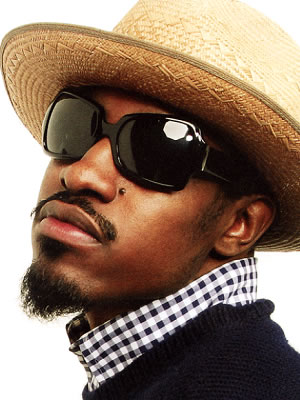 Andre 3000Endorsement Deals, Interests, Charity Work
May 27, 1975
Andre Lauren Benjamin (Andre 3000)  is a Georgia-born actor, rapper, songwriter and singer known for his involvement with hip-hop duo, Outkast, which has earned six Grammy Awards.  Antwan Patton, Andre's high school classmate and rival rapper, later paired their musical talents together as 2 Shades Deep, rapping anywhere they could find an audience.  Soon enough, […]
Show More
Andre Lauren Benjamin (Andre 3000)  is a Georgia-born actor, rapper, songwriter and singer known for his involvement with hip-hop duo, Outkast, which has earned six Grammy Awards.  Antwan Patton, Andre's high school classmate and rival rapper, later paired their musical talents together as 2 Shades Deep, rapping anywhere they could find an audience.  Soon enough, this brought the duo into the hands of L.A. Reid, co-founder of LaFace (Arista Records), and they began billing themselves as OutKast.  Their debut album,
Southernplayalisticadillacmuzik
, took the No. 20 spot on the Billboard charts and No. 2 on the American R&B chart.  Andre's success brought about positive changes such as sobriety, giving up smoking, and adopting a vegan lifestyle.  He has appeared in numerous films and television projects, has a clothing line - Benjamin Bixby, and has collaborated with Erykah Badu, Kanye West, and Beyonce, among many others.
Collapse
Contact Andre 3000