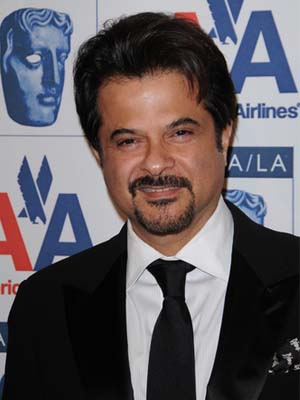 Anil KapoorEndorsement Deals, Interests, Charity Work
December 24, 1956
India-born actor Anil Kapoor is one of the most successful actors and producers of Hindi cinema, perhaps best-known for his work in his first English-language, bollywood film, Slumdog Millionaire (2008), for which he won the Screen Actors Guild Award for Outstanding Performance by a Cast in a Motion Picture.  The film also as won numerous […]
Show More
India-born actor Anil Kapoor is one of the most successful actors and producers of Hindi cinema, perhaps best-known for his work in his first English-language, bollywood film,
Slumdog Millionaire
(2008), for which he won the Screen Actors Guild Award for Outstanding Performance by a Cast in a Motion Picture.  The film also as won numerous international awards, and four Golden Globe Awards.  In 2010, Kapoor acted in the television series
24,
for both American and Indian audiences.  He has produced the films,
Ghandi, My Father
(2007),
Aisha
(2010),
and Shortkut: The Con Is On
(2010), among many others.
Collapse
Contact Anil Kapoor