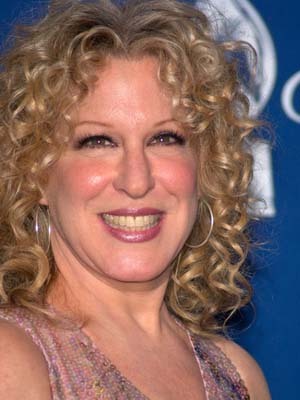 Bette MidlerEndorsement Deals, Interests, Charity Work
December 01, 1945
Bette Midler is an American singer, songwriter, actress, and comedian with accolades of three Grammy Awards, four Golden Globe Awards, four Emmy Awards, and a special Tony Award.  Chart-topping songs include 'The Rose,' 'Wind Beneath My Wings,' 'Do You Want to Dance,' 'Boogie Woodie Bugle Boy,' and 'From a Distance,' among many others.  Midler is […]
Show More
Bette Midler is an American singer, songwriter, actress, and comedian with accolades of three Grammy Awards, four Golden Globe Awards, four Emmy Awards, and a special Tony Award.  Chart-topping songs include 'The Rose,' 'Wind Beneath My Wings,' 'Do You Want to Dance,' 'Boogie Woodie Bugle Boy,' and 'From a Distance,' among many others.  Midler is famous for the films,
The Rose
(1979),
Beaches
(1988),
Stella
(1990),
Hocus Pocus
(1993),
The First Wives Club
(1996),
The Stepford Wives
(2004), and
The Women
(2008), among others.  She has released over ten studio albums, and has gone on over twenty tours.  Upcoming projects include the television movie,
The Third Coast
, and film,
Freak Show
.
Collapse
Contact Bette Midler