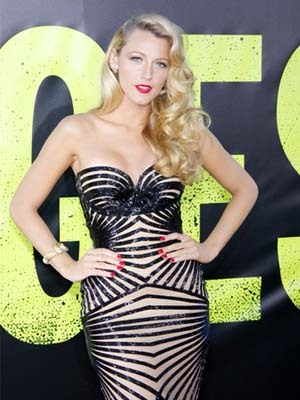 Blake LivelyEndorsement Deals, Interests, Charity Work
August 25, 1987
Blake Lively is an American actress, model, and celebrity homemaker.  She is known for her work in the television series, Gossip Girl (2007-2012) and for the films The Sisterhood of the Traveling Pants (2005), Elvis and Anabelle (2007), The Private Lives of Pippa Lee (2009), The Town (2010), Green Lantern (2011), and The Age of […]
Show More
Blake Lively is an American actress, model, and celebrity homemaker.  She is known for her work in the television series,
Gossip Girl
(2007-2012) and for the films
The Sisterhood of the Traveling Pants
(2005),
Elvis and Anabelle
(2007),
The Private Lives of Pippa Lee
(2009),
The Town
(2010),
Green Lantern
(2011), and
The Age of Adaline
(2015).   Lively has won three Teen Choice Awards, a Newport Beach Film Festival Award, and a National Board of Review Award.  For her work in
The Age of Adaline
, she earned a Saturn Award nomination. Upcoming projects include
All I See Is You, Cafe Society,
and
The Shallows.
She plans to release a homemaking website entitled,
Preserve.
Collapse
Contact Blake Lively