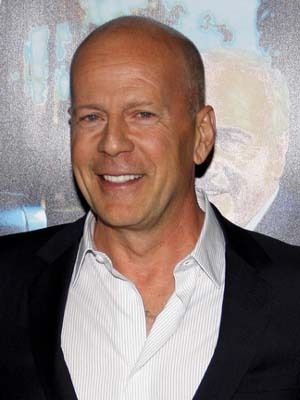 Bruce WillisEndorsement Deals, Interests, Charity Work
March 19, 1955
Actor and musician Bruce Willis was born Walter Bruce Willis in West Germany.  The actor has appeared in films which have grossed more than $2.5 billion, making his movies of the highest grossing in box office sales.  Beginnings in Off-Broadway productions led the star into television work like the series Die Hard, and Moonlighting, for […]
Show More
Actor and musician Bruce Willis was born Walter Bruce Willis in West Germany.  The actor has appeared in films which have grossed more than $2.5 billion, making his movies of the highest grossing in box office sales.  Beginnings in Off-Broadway productions led the star into television work like the series
Die Hard
, and
Moonlighting
, for which he won an Emmy and Golden Globe Award
.
 Willis has appeared in over sixty films - most notably
Pulp Fiction
(1994),
Armageddon
(1998),
The Sixth Sense
(1999),
Sin City
(2005), and
Looper
(2012).  He is the owner of Idaho's The Mint Bar and The Liberty Theater.  Willis won another Emmy in 2000 for Outstanding Guest Actor in a Comedy Series for his work on the television show,
Friends.
has a star on the Hollywood Walk of Fame and  In 2015, Willis made his Broadway debut in
Misery
, an adaptation Stephen King's novel.
Collapse
Contact Bruce Willis