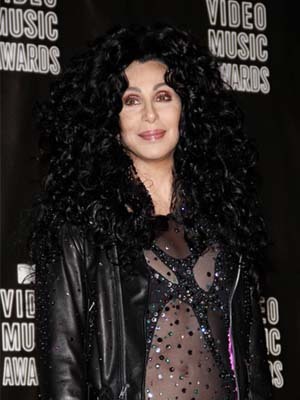 CherEndorsement Deals, Interests, Charity Work
May 20, 1946
Cher (born Cherilyn Sarkisian) is an American singer and actress whose career has spanned over five decades.  In 1965, Cher became one half of the duo, Sonny & Cher, who released the No. 1 hit, 'I Got You Babe.'  Known for her comedic knack, signature contralto voice, and eccentric outfits, Cher made waves with her […]
Show More
Cher (born Cherilyn Sarkisian) is an American singer and actress whose career has spanned over five decades.  In 1965, Cher became one half of the duo, Sonny & Cher, who released the No. 1 hit, 'I Got You Babe.'  Known for her comedic knack, signature contralto voice, and eccentric outfits, Cher made waves with her hit singles 'Gypsies, Tramps & Thieves,' 'Half-Breed,' and 'Believe,' among others.  She has performed on Broadway in
Come Back to the Five and Dime, Jimmy Dean, Jimmy Dean
.  Film credits include blockbusters
Mask
(1985),
The Witches of Eastwick
(1987),
Moonstruck
(1987), and
Burlesque
(2010), among many others.  She is the recipient of an Academy Award, Grammy Award, Emmy Award, CFDA Fashion Award, three Golden Globe Awards, and a Cannes Film Festival Award.  Most-recently, Cher collaborated with Wu-Tang Clan on their 2014 album,
Once Upon a Time in Shaolin
, using her alias, Jo Mason.
Collapse
Contact Cher