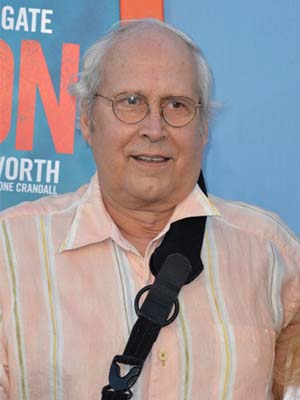 Chevy ChaseEndorsement Deals, Interests, Charity Work
October 08, 1943
Comedian, actor, and writer Cornelius Crane Chase, known as Chevy Chase, is best known for his work on acclaimed series Saturday Night Live (1975-1976), Caddyshack (1980), National Lampoon's Vacation films (1983-2015), and Community (2009-2014).  Chase was nominated for a Golden Globe Award for Best Actor in a Motion Picture Musical or Comedy his role in […]
Show More
Comedian, actor, and writer Cornelius Crane Chase, known as Chevy Chase, is best known for his work on acclaimed series
Saturday Night Live
(1975-1976)
, Caddyshack
(1980),
National Lampoon's Vacation
films
(1983-2015)
,
and
Community
(2009-2014).  Chase was nominated for a Golden Globe Award for Best Actor in a Motion Picture Musical or Comedy his role in
Foul Play
(1978).  Before working on
Saturday Night Live,
Chase wrote for the show, earning him a Primetime Emmy Award nomination for his writing contributions.
Collapse
Contact Chevy Chase