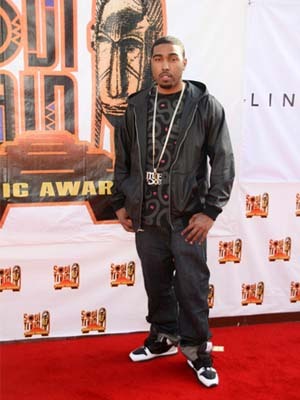 Clyde CarsonEndorsement Deals, Interests, Charity Work
June 02, 1982
Known for his involvement in the hip-hop San Francisco Bay area group The Team, Clyde Carson had an edge when he chose to pursue a solo career in 2006.  He first signed to The Game's Black Wall Street Records and Capitol Records, where he released the successful EP, Doin' That.  Preferring the independent route, Carson […]
Show More
Known for his involvement in the hip-hop San Francisco Bay area group The Team, Clyde Carson had an edge when he chose to pursue a solo career in 2006.  He first signed to The Game's Black Wall Street Records and Capitol Records, where he released the successful EP,
Doin' That
.  Preferring the independent route, Carson released two subsequent EPs in 2009 and 2014, respectively.  He decided to devote his energy back to The Team, which led him to collaborate with them on three EPs, producing the catchy hit, 'Hyphy Juice.' His latest release was 2014's
Playboy
, an EP under Moe Doe Entertainment, as a digital download.
Collapse
Contact Clyde Carson