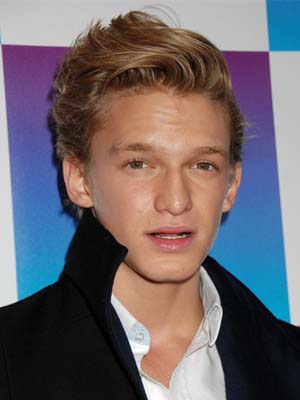 Cody SimpsonEndorsement Deals, Interests, Charity Work
January 11, 1997
Cody Simpson is an Australian singer, songwriter, dancer, and actor.  Simpson was noticed in 2009 when recording his own rendition of cover songs on YouTube.  His debut single, 'iYiYi (featuring Flo Rida),' under Atlantic Records, paving the way for his EP, Coast to Coast, which charted at the No. 12 spot on the Billboard 200. […]
Show More
Cody Simpson is an Australian singer, songwriter, dancer, and actor.  Simpson was noticed in 2009 when recording his own rendition of cover songs on YouTube.  His debut single, 'iYiYi (featuring Flo Rida),' under Atlantic Records, paving the way for his EP,
Coast to Coast
, which charted at the No. 12 spot on the Billboard 200.  Simpson's debut studio album,
Surfers Paradise
, reached the top 10 of the Billboard 200.  Acting credits include
I Get That a Lot
(2013),
Isolated
(2013), and
Cougar Town
(2015).  Most recently, Simpson is forming a band with Corey Harper, Adrian Cota, and Khari Mateen, called Coast House Records.
Collapse
Contact Cody Simpson