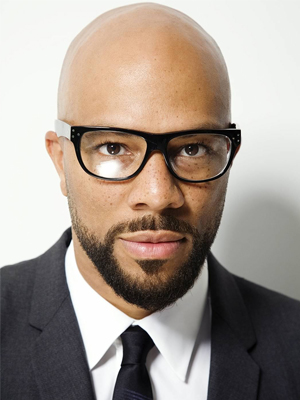 CommonEndorsement Deals, Interests, Charity Work
March 13, 1972
Humble beginnings as an underground rapper from Chicago, Illinois, gave Lonnie Rashid Lynn, Jr. the drive to later win multiple Grammy Awards, a Golden Globe Award, and Academy Award.  Using the stage name, Common Sense, his debut album, Can I Borrow a Dollar?, released his first single, 'Take It EZ.'  Following albums received critical acclaim […]
Show More
Humble beginnings as an underground rapper from Chicago, Illinois, gave Lonnie Rashid Lynn, Jr. the drive to later win multiple Grammy Awards, a Golden Globe Award, and Academy Award.  Using the stage name, Common Sense, his debut album,
Can I Borrow a Dollar?
, released his first single, 'Take It EZ.'  Following albums received critical acclaim from a wider audience outside of Chicago, drawing the attention of the hip-hop greats Lauryn Hill, De La Soul, and Questlove.  A collaborative album,
One Day It'll All Make Sense
, was released in 1996, addressing issues like family ethics in its lyrical content.  Later musical collaborations with Kanye West, will.i.am, D'Angelo, and Lily Allen ensued.  Ten albums have been produced so far, his last for Def Jam Records, entitled
Nobody Smiling
, which focused on the violence in his hometown.  Common began his acting career in 2003, and has participated in over thirty films and television shows.  He has written a memoir which details his life and showcases his poetry.
Collapse
Contact Common