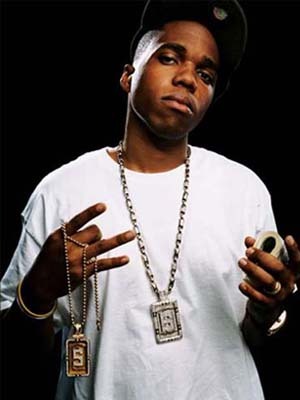 CurrensyEndorsement Deals, Interests, Charity Work
April 04, 1981
Rapper and entrepreneur,  Curren$y (born Shante Scott Franklin) was one of the original members of Young Money Entertainment, Lil' Wayne's label.  From 2003-2010, Curren$y released numerous mixtapes before making his official debut.  Originally he was signed to Master P's No Limit label, but it wasn't long until he made the switch to Young Money, where […]
Show More
Rapper and entrepreneur,  Curren$y (born Shante Scott Franklin) was one of the original members of Young Money Entertainment, Lil' Wayne's label.  From 2003-2010, Curren$y released numerous mixtapes before making his official debut.  Originally he was signed to Master P's No Limit label, but it wasn't long until he made the switch to Young Money, where he was featured on Wayne's album,
Tha Carter II
.  His own single, 'Where da Cash At?' Was released on its own and on Wayne's own mixtape.  Curren$y's other interests led him to create Fly Society with partner Terry Kennedy in 2007 - originally planned as an apparel line, but later becoming a music label.  Making the switch to Amalgam Digital, he released his debut album,
This Ain't No Mixtape
, and sophomore album,
Jet Flies
, in 2009 and 2010, respectively.  A series of collaboration albums and six more studio albums were created from 2010-2015.  His imprint, Jet Life Recordings, founded in 2011 has ten artists in its roster.
Collapse
Contact Currensy