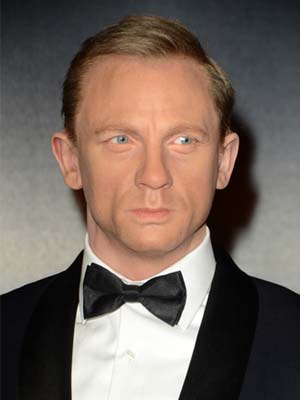 Daniel CraigEndorsement Deals, Interests, Charity Work
March 02, 1968
Daniel Wroughton Craig is an English actor, well-known for his work in theater and film.  The Power of One, (1992), A Kid in King Arthur's Court (1995), and Elizabeth (1998) were early films.  In 2005, Craig landed the role of James Bond – the first blonde actor –  in Casino Royale, the first of two […]
Show More
Daniel Wroughton Craig is an English actor, well-known for his work in theater and film.  
The Power of One
, (1992),
A Kid in King Arthur's Court
(1995), and
Elizabeth
(1998) were early films.  In 2005, Craig landed the role of James Bond - the first blonde actor -  in
Casino Royale
, the first of two subsequent Bond films.  
Quantum of Solace
(2007), and
Skyfall
(2012) were huge hits, the latter of which became the highest-grossing film in the United Kingdom and the twelfth-highest-grossing film of all time.  His work in the film series earned him a BAFTA Award nomination.  In 2011, Craig starred in the film adaptation of popular mystery thriller novel,
The Girl with the Dragon Tattoo
.  His next project is television series
Purity
.
Collapse
Contact Daniel Craig