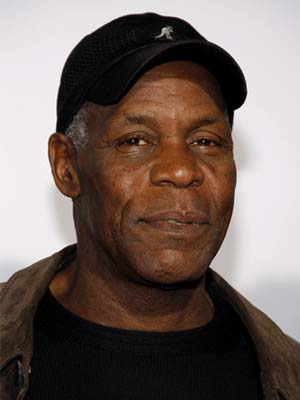 Danny GloverEndorsement Deals, Interests, Charity Work
July 22, 1946
California-born actor/director Danny Lebern Glover is well-known for playing Sergeant Roger Murtaugh in the Lethal Weapon series (1987-1998).  Other popular film credits include 1985's The Color Purple, 2001's The Royal Tenenbaums, and a 2006 film adaptation of Broadway musical, Dreamgirls.  In 1998 Glover was appointed a United Nations goodwill ambassador.  He is also an active […]
Show More
California-born actor/director Danny Lebern Glover is well-known for playing Sergeant Roger Murtaugh in the
Lethal Weapon
series (1987-1998).  Other popular film credits include 1985's
The Color Purple,
2001's
The Royal Tenenbaums,
and a 2006 film adaptation of Broadway musical,
Dreamgirls
.  In 1998 Glover was appointed a United Nations goodwill ambassador.  He is also an active member of the board of directors for The Jazz Foundation of America.  In 2005, he co-founded Louverture Films, dedicated to the purpose of developing films which promote social and historical awareness.  His film,
Trouble the Water
, won the Grand Jury Prize at the 2008 Sundance Film Festival.  Upcoming films include,
Back in the Day, Exortion,
and
Terra Infirma.
Collapse
Contact Danny Glover