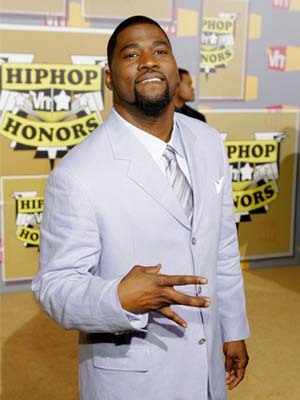 David BannerEndorsement Deals, Interests, Charity Work
April 11, 1974
David Banner, (born Lavell William Crump) is a successful rapper, record producer, actor, and activist.  He began his music career involved in the Mississippi-based rap duo group Crooked Lettaz, releasing the album, Grey Skies, under Penalty Recordings.  Banner's debut solo album, Them Firewater Boyz, Vol. 1, produced his first single, 'Like a Pimp,' which became […]
Show More
David Banner, (born Lavell William Crump) is a successful rapper, record producer, actor, and activist.  He began his music career involved in the Mississippi-based rap duo group Crooked Lettaz, releasing the album,
Grey Skies,
under Penalty Recordings.  Banner's debut solo album,
Them Firewater Boyz, Vol. 1,
produced his first single, 'Like a Pimp,' which became an instant radio hit in 2000.  The album sold over ten-thousand copies in his hometown.  On further efforts, he collaborated with Akon, Lil' Wayne, Chris Brown and Yung Joc on singles that topped the R&B Billboard charts. In the television and film industry, Banner has acted in eleven films, and features his music on television shows.  He is also a two-time BET Hip-Hop Award nominee.
Collapse
Contact David Banner