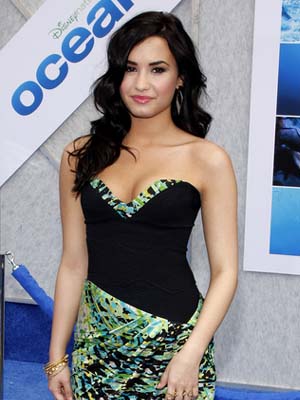 Demi LovatoEndorsement Deals, Interests, Charity Work
August 20, 1992
Demi Lovato is an American singer, songwriter and actress who made her debut on television's Barney & Friends (2002-2004).  Subsequent acting rules include As the Bell Rings (2007), Grey's Anatomy (2010), Sonny with a Chance (2009-2011), and Zoolander 2 (2016), among many others.  Lovato broke into the music scene with her debut album, Don't Forget […]
Show More
Demi Lovato is an American singer, songwriter and actress who made her debut on television's
Barney & Friends
(2002-2004).  Subsequent acting rules include
As the Bell Rings
(2007),
Grey's Anatomy
(2010),
Sonny with a Chance
(2009-2011), and
Zoolander 2
(2016), among many others.  Lovato broke into the music scene with her debut album,
Don't Forget
(2008) which landed at No. 2 on the Billboard 200 and was certified gold.  Her sophomore release,
Here We Go Again
(2009) debuted at No. 2 on the charts as well as gold certification.  Successful hits include, 'Skyscraper,' 'Give Your Heart a Break,' 'Heart Attack,' and 'Cool for the Summer,' among many others.  Lovato has received an MTV Video Music Award, thirteen Teen Choice Awards, five People's Choice Awards, two ALMA Awards, and a Billboard Touring Award.  Most recently, Lovato founded Safehouse Records and will be touring with Nick Jonas on the Future Now Tour.
Collapse
Contact Demi Lovato