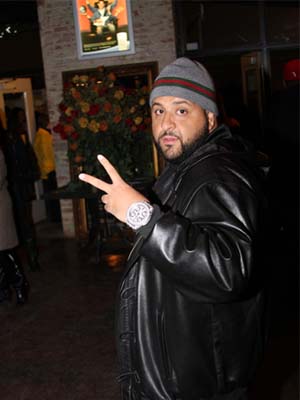 DJ KhaledEndorsement Deals, Interests, Charity Work
November 26, 1975
A string of Grammy Award wins and nominations, unprecedented collaborations, and radio popularity are just a few bullet points that define the Louisiana-born DJ Khaled (born Khaled Mohamed Khaled).  He is a successful record producer, DJ, and radio personality, a President of Def Jam South, and CEO and founder of We the Best Music Group. […]
Show More
A string of Grammy Award wins and nominations, unprecedented collaborations, and radio popularity are just a few bullet points that define the Louisiana-born DJ Khaled (born Khaled Mohamed Khaled).  He is a successful record producer, DJ, and radio personality, a President of Def Jam South, and CEO and founder of We the Best Music Group.  In 2006, his debut album,
Listennn… the Album,
quickly reached No. 12 on the US Billboard 200 chart.  Eight subsequent albums drew the attention of artists like Usher, Lil' Wayne, Rick Ross, Drake and Nicki Minaj - who contributed to a variety of Khaled's tracks.  He most recently signed a management deal with Jay Z's company, Roc Nation.
Collapse
Contact DJ Khaled