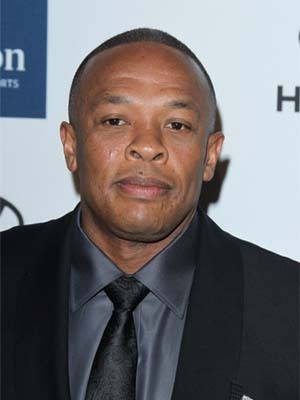 Dr. DreEndorsement Deals, Interests, Charity Work
February 18, 1965
Six-time Grammy Award winning Dr. Dre (born Andre Romelle Young) is a rapper, actor, producer, and entrepreneur.  He popularized gangsta rap with a variation of its existing sound, the self-titled G-Funk.  He began his career through his involvement with N.W.A, and the release of their debut album, Straight Outta Compton, became a massive hit. In […]
Show More
Six-time Grammy Award winning Dr. Dre (born Andre Romelle Young) is a rapper, actor, producer, and entrepreneur.  He popularized gangsta rap with a variation of its existing sound, the self-titled G-Funk.  He began his career through his involvement with N.W.A, and the release of their debut album,
Straight Outta Compton
, became a massive hit. In 1991, Dre founded Death Row Records, under advisement of bodyguard Suge Knight, releasing his debut solo album,
The Chronic.
 Dre found other success as a producer for Snoop Dogg, Eminem, and by signing popular acts like 2Pac to Death Row Records.  He is known for his evolving production style, reshaping the sounds of his influences.  He has appeared in eight films from 1992-2016, including the popular biographical film,
Straight Outta Compton,
 which is an account of his upbringing and early career.  Rolling Stone has ranked Dre at No. 56 on their list of '100 Greatest Artists of All-Time.'
Collapse
Contact Dr. Dre