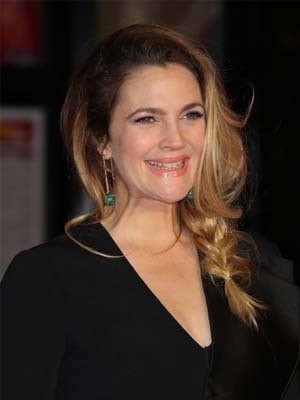 Drew BarrymoreEndorsement Deals, Interests, Charity Work
February 22, 1975
Drew Barrymore is an American actress, author, model, director, and producer known for her roles in E.T. the Extra-Terrestrial (1982), Poison Ivy (1992), Batman Forever (1995), The Wedding Singer (1998), Never Been Kissed (1999), Charlie's Angels (2000), Riding in Cars with Boys (2001), Donnie Darko (2001), He's Just Not That Into You (2009), and Miss […]
Show More
Drew Barrymore is an American actress, author, model, director, and producer known for her roles in
E.T. the Extra-Terrestrial
(1982),
Poison Ivy
(1992),
Batman Forever
(1995),
The Wedding Singer
(1998),
Never Been Kissed
(1999),
Charlie's Angels
(2000),
Riding in Cars with Boys
(2001),
Donnie Darko
(2001),
He's Just Not That Into You
(2009), and
Miss You Already
(2015), among many others.  Barrymore is a three-time Emmy Award nominee, and a Golden Globe Award and Screen Actors Guild Award winner for her work in 2009's
Grey Gardens.
She has modeled for CoverGirl, Gucci, and Pentax. Most recently, she will be featured in the television series,
Santa Clarita Diet
, set for a 2017 release.
Collapse
Contact Drew Barrymore